Advanced Pain & Spine Institute
906 US 68, Unit C
Maysville
,
KY
41056
Last Updated: August 12, 2015
About Advanced Pain & Spine Institute
Advanced Pain & Spine Institute offers a variety of procedures and services specially designed to treat your pain. We utilize interventional approaches to treat painful conditions such as herniated disc, spinal stenosis, degenerative disc disease, CRPS, post herpetic neuralgia, spinal arthritis and facet pain, whip lash, joint pain, occipital headaches, and sympathetic nerve pain - and these are just a few to mention. We also provide advanced interventions such as spinal cord stimulation and radiofrequency ablation.

In addition to our interventional approach, APSI comprehensive management includes a full non-interventional spectrum of treatments. These include medication management and behavior therapy and other complimentary therapies with the goal of improving your function and quality of life as well as reducing your pain.

Contact us directly at 606-564-9320, or fill out our CONTACT FORM by clicking on it.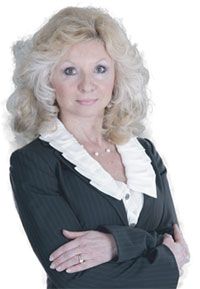 Dr. Magda Kerschner graduated from Wayne State University School of Medicine in Detroit, Michigan. Her love of horses brought her to beautiful Lexington, KY where she completed residency in Anesthesiology at The University of Kentucky. Providing anesthesia care for spine surgery patients awakened her love for helping patients with chronic pain. Later on, from her own experience as a Board Certified Interventional Pain Physician, Dr. Kerschner became convinced that although pain is undeniable, suffering is optional. This launched her dream to help people living with chronic pain to reclaim their joy of living through interventional techniques as well as complementary therapies.
READ MORE about Dr. Kerschner
Our Services
• Caudal Steroid Injection
• Celiac Plexus Block
• Cervical Epidural Steroid Injection
• Cervical Facet Radiofrequency Neurotomy
• Costovertebral Block
• Discography
• Facet Joint Injections
• Knee Injections
• Lumbar Epidural Steroid Injection
• Lumbar Facet Radiofrequency Neurotomy
• Lumbar Sympathetic Block
• Lumbar Transforaminal Epidural Steroid Injection
• Medial Branch Block
• Medical Management
• Psychotherapy
• Sacroiliac Joint Steroid Injection
• Spinal Cord Stimulator Implant
• Stellate Ganglion Block
• Sub Occipital Nerve Injections
• Suprascapular Nerve Injections
• Thoracic Epidural Steroid Injection
• Thoracic Facet Radiofrequency Neurotomy
• Trigeminal nerves injections
• Trigger Point Injections
• TMJ Injections
---
To contact us directly, please call 606-564-9320.
You can also fill out our CONTACT FORM by clicking on it.
Is this your business?
Promote your business through our innovative Marketplace system! It's free to sign up!